SPORT-WALES HOME - RUGBY RELICS HOME
Dai's Diary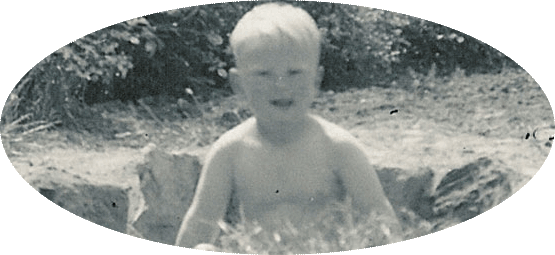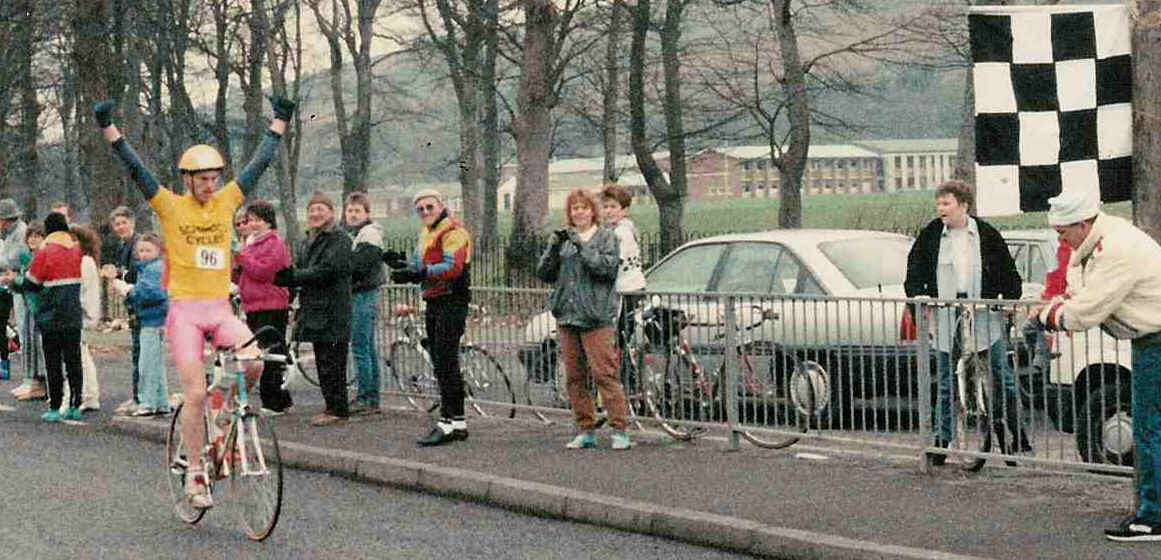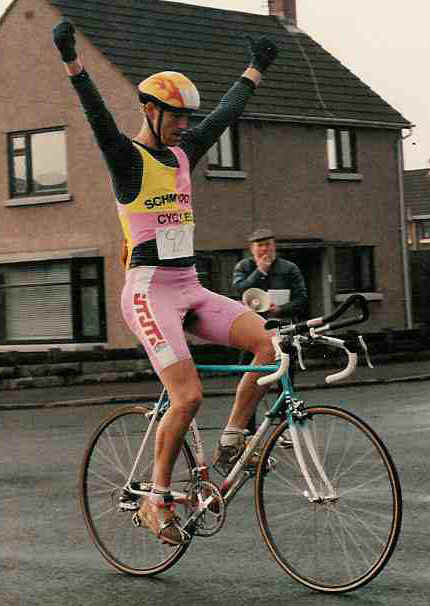 Another win at Llanelli - this time the finish line is the gates of Stradey Park, race organiser Lincoln Law in the background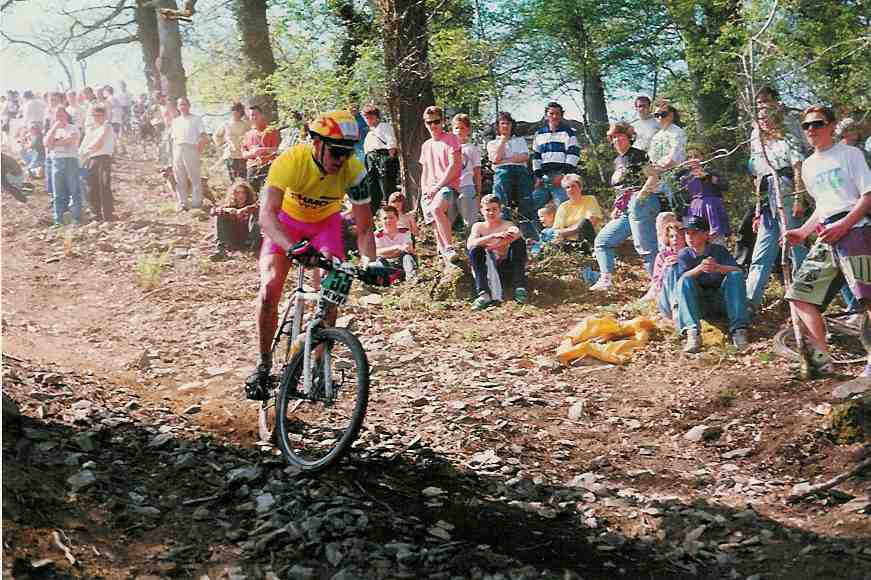 National MTB event in Plymouth (I think I finished 8th) - this was a particularly nasty downhill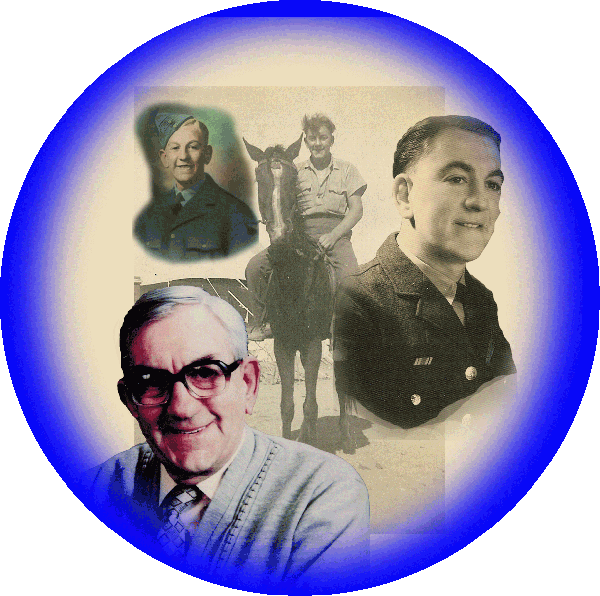 Dad passed away 15th September 1991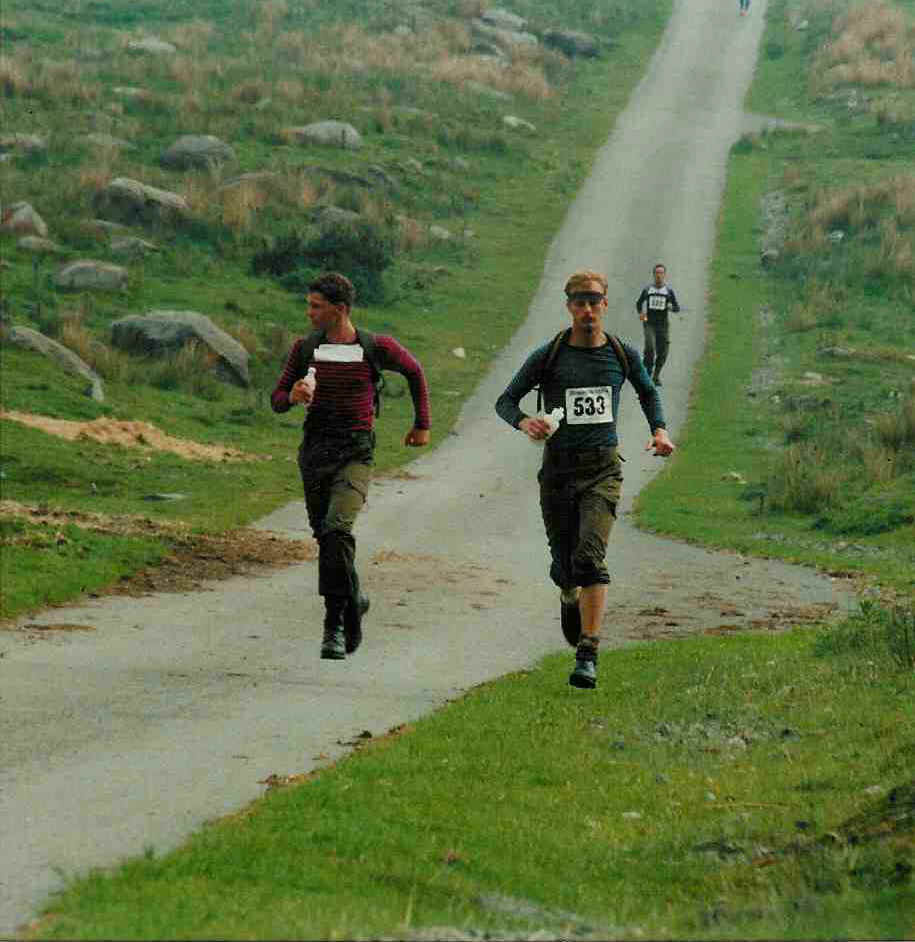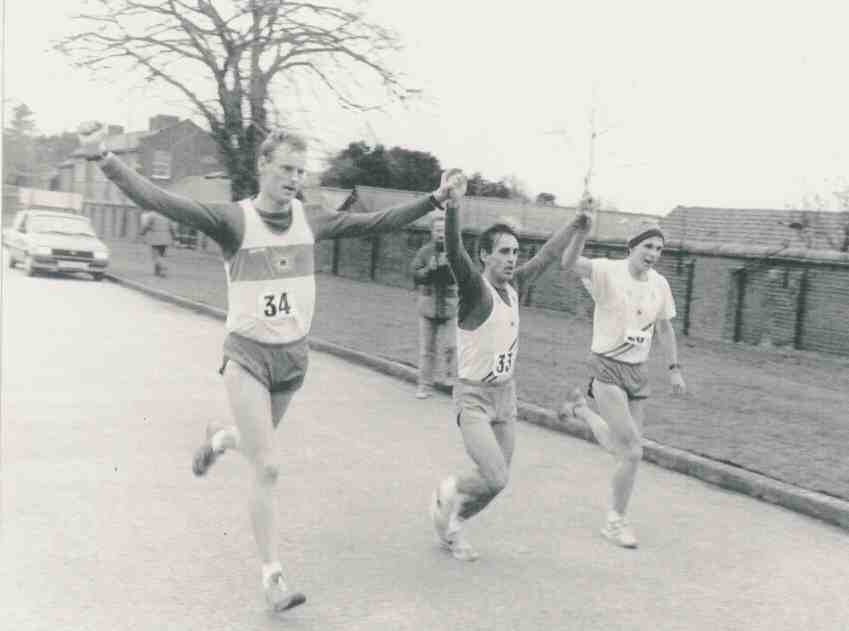 2017
I'm busy building 2017 - so far I was looking like a real actor in Sherlock where I stopped Moriarty from entering a restricted area & Decline & Fall during which I had a grunting line. The girls had a busy May time Laurie got married to James in Florida and Victoria won one gold and four silver medals in the European White Water Rafting Championships. In the photos she is on the far right in the raft and the far left in the presentation. More to follow......
END OF BLOG - I'VE NOW MOVED MY BLOG 100% TO...............
THINGS YOU DIDN'T KNOW ABOUT ME !
I'm distantly related to Oscar winning film star Ray Milland, he was married to my great auntie's cousin on Mum's side and there is also a link on Dad's side too.

I was once the manager of a pop group. It was only for about two weeks and I failed to get them a gig, but when eventually 'Two Minds Crack' found themselves a decent manager they reached number one in the Italian pop charts.

I once 'flicked over' and caught a stack of 72 beer mats. It was late one Saturday night in the Baglan RFC clubhouse ! Beermat turning for the uninitiated is a beer drinkers game of skill.

I once kept a football up for 1752 kicks, I was about 13 years old and the ball was in the air for about half an hour.

I once dislocated my shoulder sneezing.

I once paddled in a kayak across Swansea Bay from County Hall to Mumbles Lighthouse and back.

My great great grandfather built Victoria Gardens in Neath

The company my great grandfather started built the DVLA in Swansea

When I grow up I want to be a backing singer on the Rolling Stones song 'Sympathy for the Devil'

I once charged a conversion over. - When Baglan Youth were playing Pencoed in about 1978 we were losing by about 40 points but ever the optimist I tried to charge a conversion down. The ball was destined to go under the bar and my touch tipped it over.

Bobby Sullivan, the olympian (Judo) and husband of singing sensation Bonnie Tyler coined my first nickname 'Smiler' while I was attending his judo classes at the Afan Lido !

I invented a word that has been suggested for inclusion into the Collins dictionary - ambididdlemous - http://www.collinsdictionary.com/submission/293/ambididdlemous

I have a very bad memory - last night I remembered something that should go here but now I've forgotten it.
ARE YOU RELATED TO DAI - CLICK HERE OR ON A LINK BELOW FOR DAI'S FAMILY HISTORY
INDIVIDUAL SPORTS HISTORIES
AQUATHLON - ATHLETICS - BADMINTON - CROSS COUNTRY - CYCLO CROSS - DUATHLON - MARATHON KAYAKING - MOUNTAIN BIKING - MOUNTAIN RUNNING - ORIENTEERING - QUADRATHLON - RUGBY - SOCCER - SQUASH - TRIATHLON
MEMORIES OF............
SPORT-WALES HOME - RUGBY RELICS HOME
... ...