SPORT-WALES HOME - RUGBY RELICS HOME
DR VICTORIA RICHARDS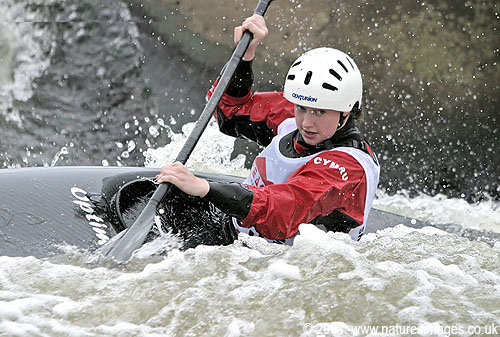 Welsh Slalom Kayak Champion
Welsh Junior (under 18 Champion) 5 times
Great Britain & Welsh International
European White Water Rafting, Slalom - Gold medallist
World White Water Rafting, Slalom - Gold medallist
TIMELINE

1987

(age 0 ) Victoria was born in Morriston Hospital, Swansea.

1988

(age 1) She gave her Dad a hard time while looking just like this !

1989 - 1994

1995

(age 8) - took first paddle strokes on Neath Canal. Her Dad said "she was like the Tasmanian Devil on speed" all you could see were arms, there was no control whatsoever, the canal on that day was a dangerous place to be !

1996-1998

(ages 9 - 11) - lived in France with her Mum and joined local kayak club at Epinal then moved back to the UK.

1999

(age 11) - Promoted to Div 3 GB Rankings, Slalom Kayak
2000
(age 12) - Won Welsh Junior (under 18) Slalom Kayak Championships - youngest ever winner, promoted to Div 2 GB Rankings. Represented Wales in Pan Celtic Cup (v England & Scotland)

2001

(age 13) Won Welsh Junior (under 18) Slalom Kayak Championships, represented Wales at slalom kayak, promoted to Div 1 GB Rankings, selected for Welsh Elite Squad. Represented Wales in Pan Celtic Cup (v England & Scotland)

2002
(age 14) Won Welsh Junior (under 18) Slalom Kayak Championships, selected for GB under 16 - won first Div 1 race at Treweryn (Bala) - represented Wales. - won two more Division 1 races, promoted to Premier Division where she will be racing against GB Olympic paddlers next season. Represented Wales in Pan Celtic Cup (v England & Scotland)
2003

(age 15) Won Welsh Junior (under 18) Slalom Kayak Championships, passed 12 GCSE's.

2004
(age 16) Won the Welsh Under 18 and Under 23 championship, finished 2nd in the senior championship. Represented Wales in Pan Celtic Cup (v England & Scotland)
2005
(age 17) Time devoted to passing her exams with flying colours meant this was not such a good year in the kayak for Vics, she slipped a couple of places in the British rankings and didn't attempt the Welsh Champs which were too close to exams. She represented Wales again and gained entry into Nottingham University to study Chemistry. Her parents are scratching heads as to where the brains came from ?
2006
(age 18) A good learning year for Vics where she finished 19th overall in the British rankings ! There were some outstanding performances which included 7th position in the first run of a GB senior selection race and second place in the Welsh Championships where Vicky missed out on first place by two seconds (one touch of a gate). Towards the end of the year Vicky teamed up with coach Bob Ratcliffe (dad and coach of Paul, a silver medallist in Sydney Olympics) so 2007 promises to be a good year for Vics.
2007
(age 19) The first competition of 2007 was the British Universities championships. Vics finished 4th overall and was a member of the winning Nottingham University team (3 members do the same course together with the time taken from the last member to cross the line) with Hannah Bailey and Helen Brooks. Early May saw Vicky crack a big one when she finished 4th in the British Senior Championships (2nd Under 23 finisher). gaining selection for the GB team on this performance, Victoria finished 21st in the European Championships at Krakow in Poland. After her first run she was lying 5th in the competition and if she hadn't picked up the one touch then she would have been leading. A poor second run saw her drop top 21st place missing the semi-final cut by one place, (the top 20 to proceed in the competition). The first run is sure sign that there's more good stuff to come !
2008
Not a good year for Victoria, a shoulder injury followed by surgery meant a year out of competition. Vicky is now in her final year of studies at Nottingham Uni.
2009
Victoria completed her Masters degree in Chemistry with 1st class Hons. Unfortunately the shoulder operation of last year proved unsuccessful and in April Vics had to have another operation. A world trip is planned before Victoria returns to Nottingham University to start a PhD. It's fingers crossed for the kayaking side of things, hopefully this operation will prove successful.
2010
Victoria started her PhD in January and returned to competiton paddling in May. It took a while for her to regain some form, in early October she competed in and won the Welsh Championships in Bala
2011
The 'Richards Shoulder' eventually won the battle and Victoria retired from competition. She's now concentrating on completing her PHd.
2012
Still Working on her PHd Victoria has several papers published in various Chemistry journals.
2013
August 2013 - Victoria finally completes her PHd and is now Dr Victoria Richards. Absolutely amazing ! A wonderful achievement,

CONGRATULATIONS VICTORIA

2017
May 2017 - Victoria came out of retirement and represented Great Britain in the European White Water Rafting Championships. Paddling in a team of six, they placed first in the slalom discipline in this this event winning her a gold medal. In other disciplines, the team won 3 silvers and finished the event in second position overall winning her another silver medal.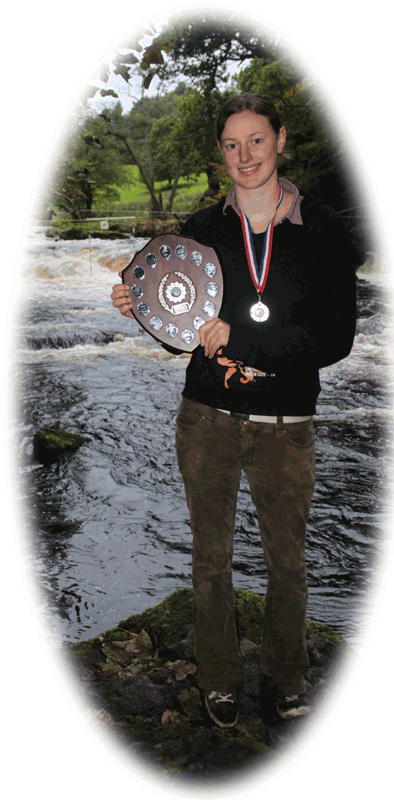 Victoria Richards, Welsh Slalom Kayak Champion 2010
For further updates on Victoria please search out her facebook page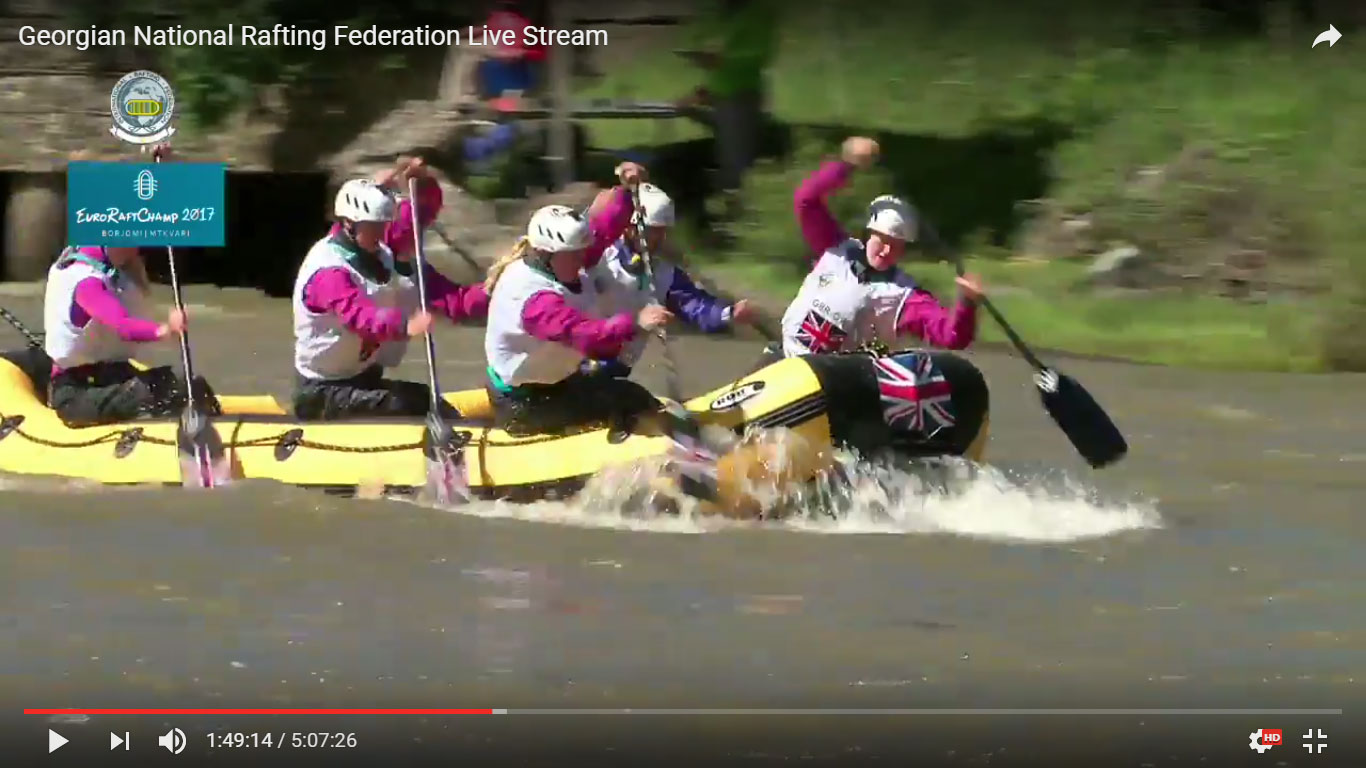 Victoria pictured on the far right above and far left below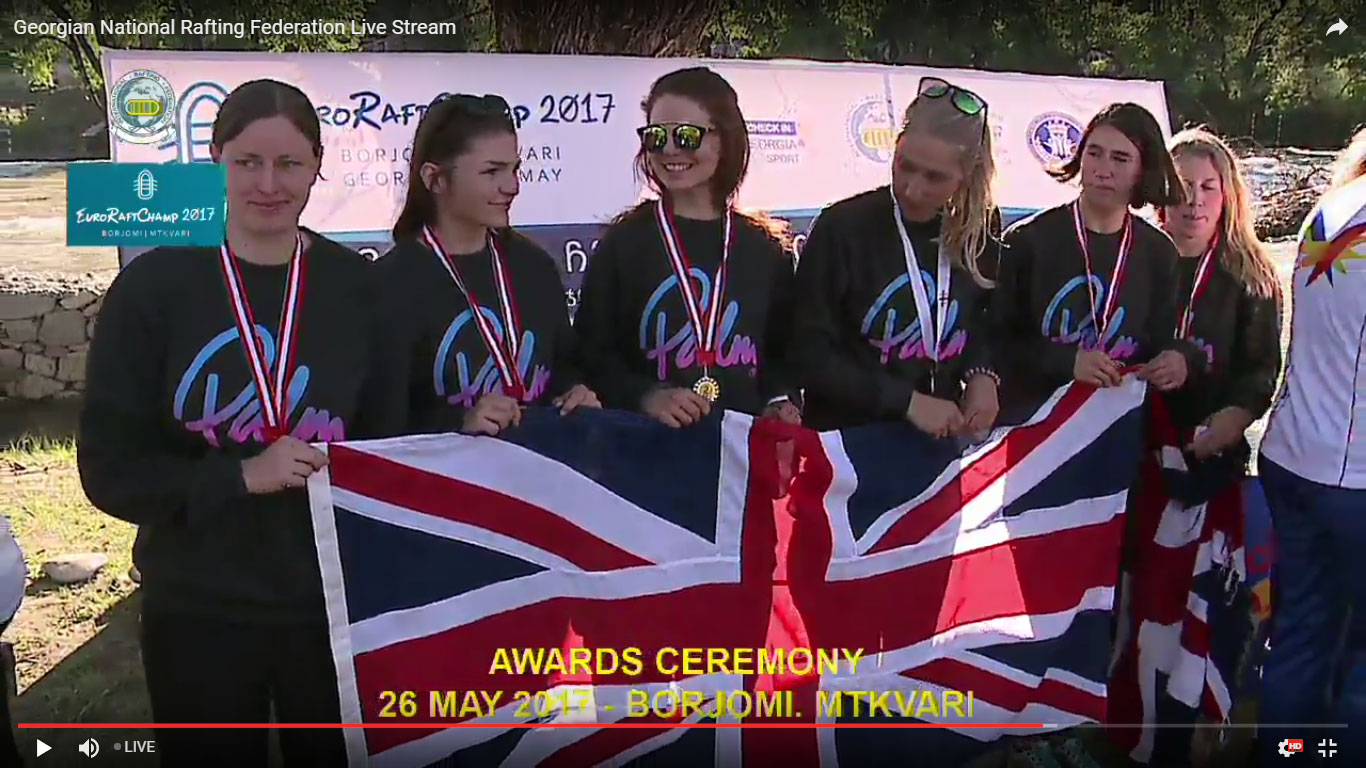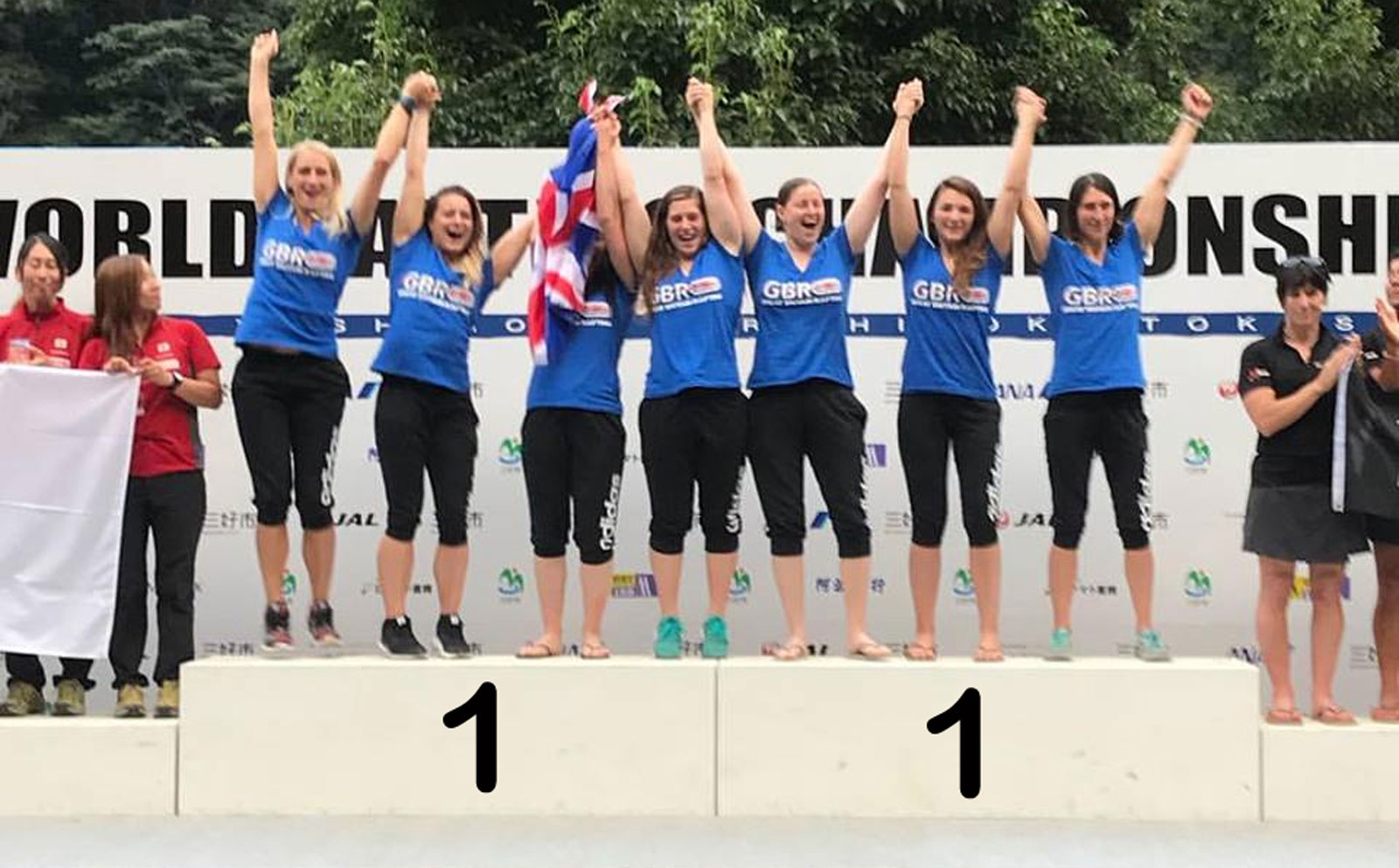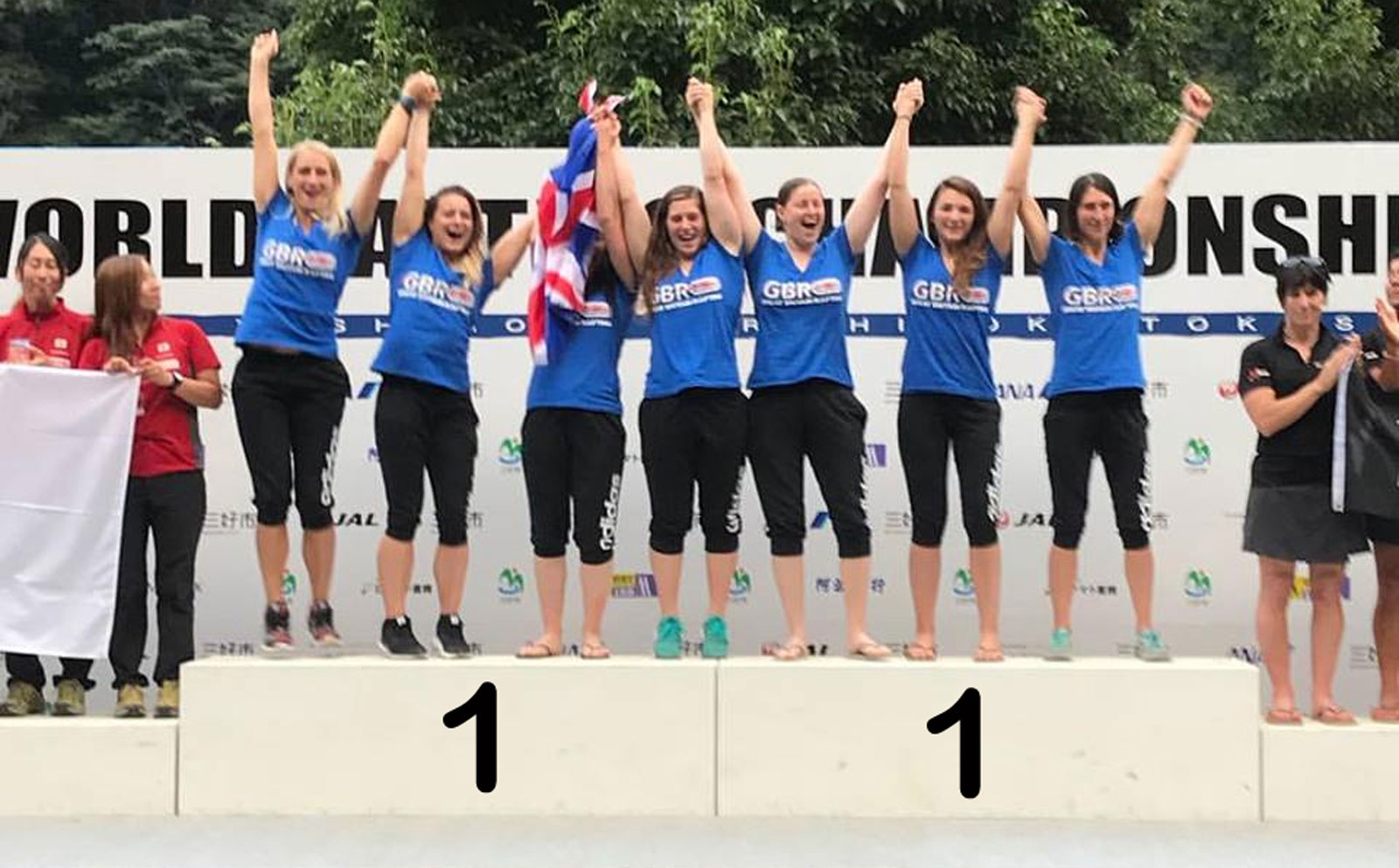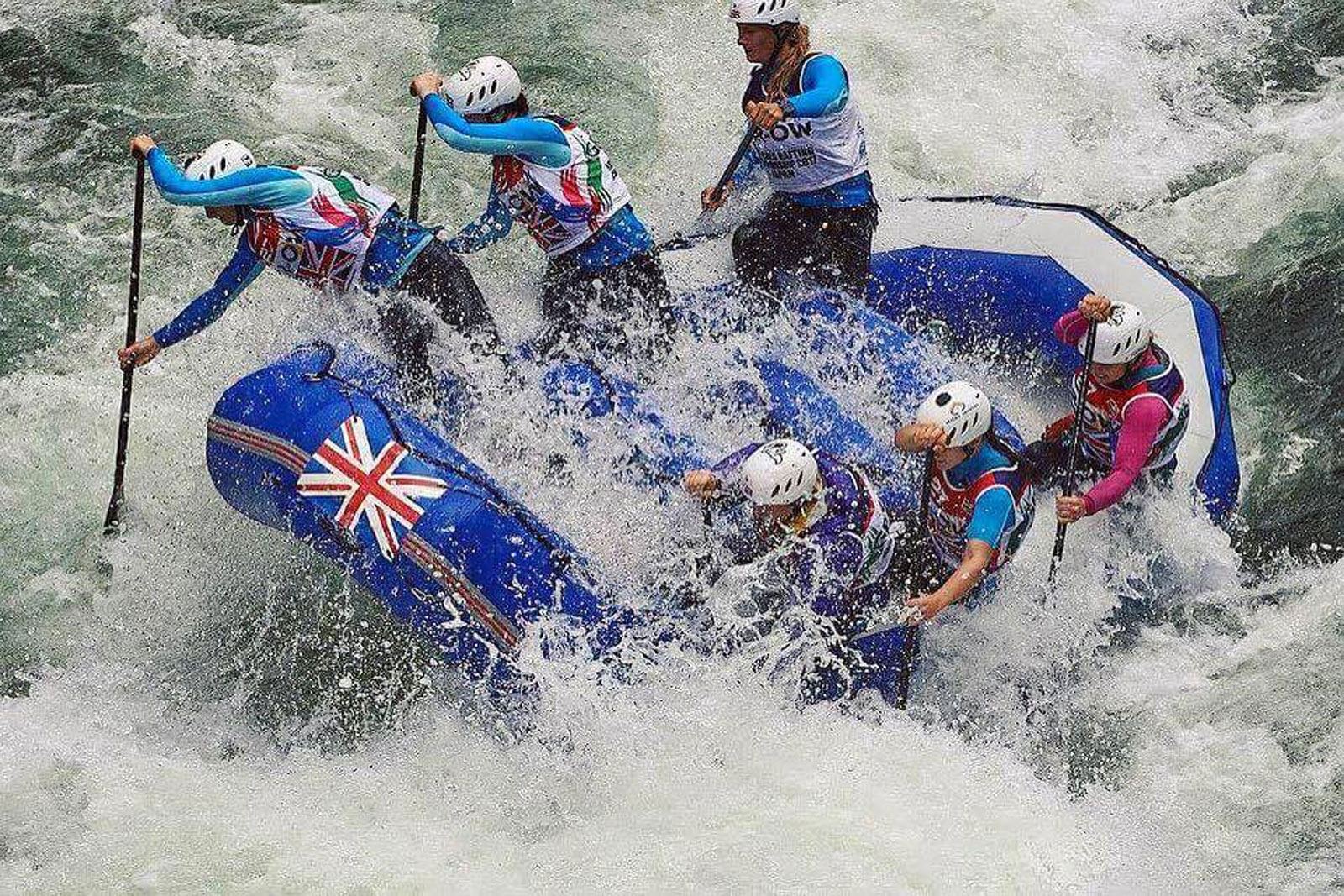 on the way to winning gold in Japan