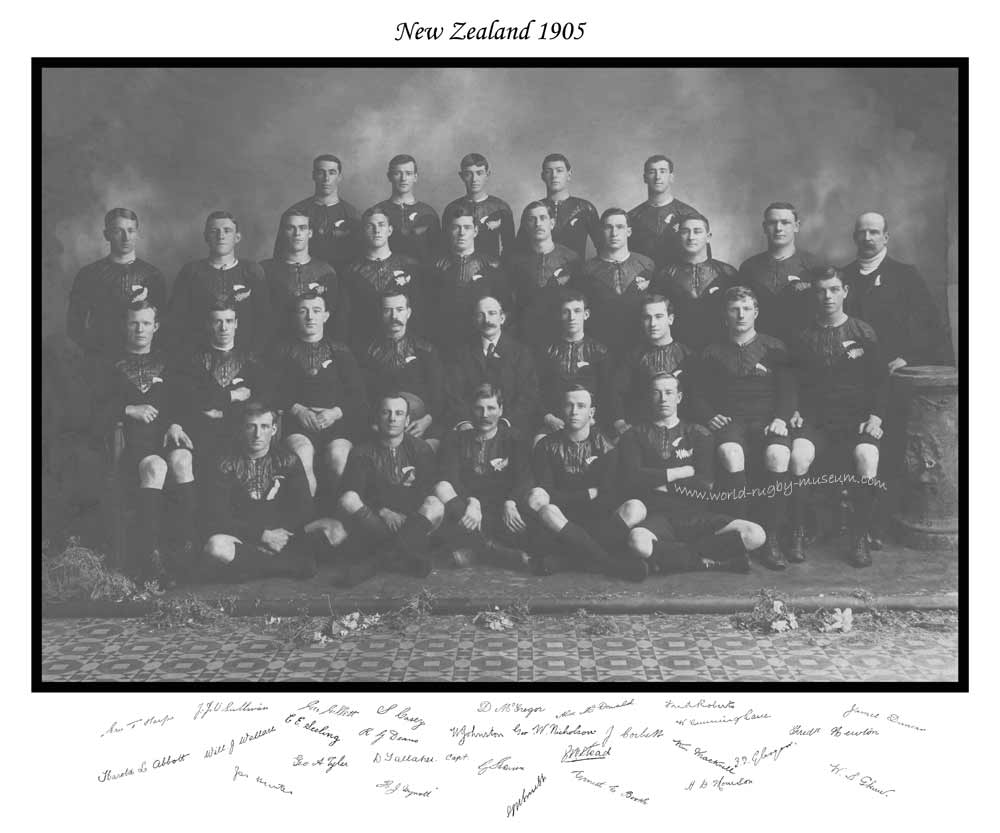 Back Row: George Gillett, Steve Casey, D McGregor, A McDonald, Fred Roberts.
Second Row: ET Harper, J O'Sullivan, Charlie Seeling, Bob Deans, W Johnston, GNW Nicholson, J Corbett, W Cunningham, F Newton, J Duncan (coach)
Third Row: HL Abbott, WJ Wallace, GA Tyler, D Gallaher (captain). GH Dixon (manager), JW Stead (vice-captain), W Mackrell, F Glasgow, WS Glenn.
Front Row: J Hunter, HJ Mynott, GW Smith, EE Booth, HD Thomson
They are probably the most famous touring side ever, it was during the tour of 1905 that the name All Blacks was coined. This photographic print is limited to 500 copies worldwide, The size, unframed is 24" x 20" inches, facsimile signatures of the All Blacks squad are laid out on the bottom of the print. The size framed is 34" x 30 inches, 86 x 76 cm.

EXAMPLE OF COA
We are offering this print framed or unframed, please see below prices etc.
Each print is accompanied by a Certificate of Authenticy.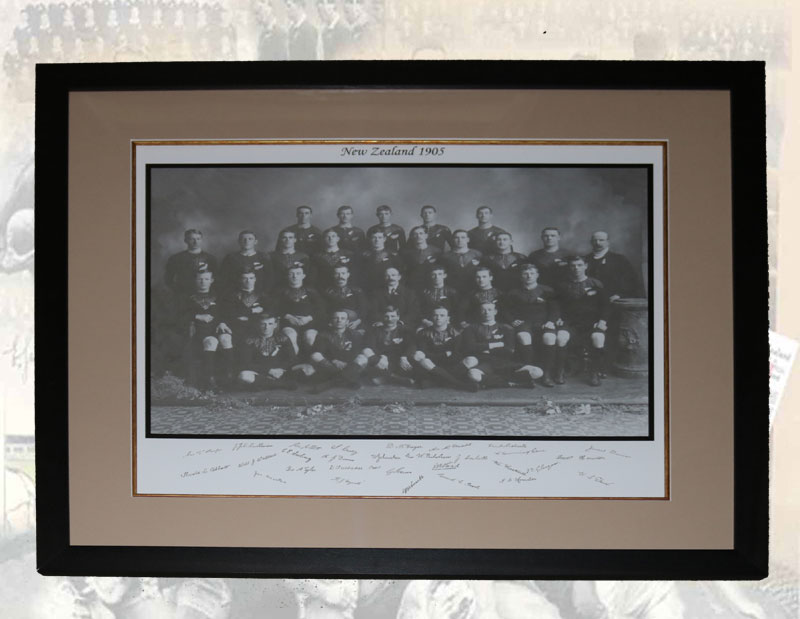 An example of the print framed - click on the thumbnail below for a larger version

NEW ZEALAND 1905 - PRINT ONLY
(Limited to 500 worldwide)
Ref: ptnz05 - £95.00
NEW ZEALAND 1905 PRINT - FRAMED
(Available to UK only)
Ref: fmptnz05 - £249.00