CENTENARY OF RUGBY FOOTBALL MATCH
Rugby School
ENGLAND/WALES v SCOTLAND/IRELAND
The centenary of Rugby Football was celebrated with a special match played at "The Close" at Rugby School, the place where it all began. An England/Wales XV took on a Scotland and Ireland combined side. The match generated a huge amount of interest and controversy. An element of the RFU wanted the game played at Twickenham where a far larger crowd could be entertained and the profits much greater, others wanted the match played at Rugby School. The traditionalists won the day and amid much ceremony and pomp the match took place and rugby celebrated it's centenary in style.
| | | | | |
| --- | --- | --- | --- | --- |
| | | | | |
| Selection letter sent by Walter Rees (WFU Secretary) to Arthur Cornish | List of players and their hosts for changing etc. . | Reverse of Player's changing sheet with a map of Rugby School | admission ticket, believed to allow players access to all facilities at Rugby School | team photo England/Wales team (WRM-0125) |
| | | | | |
| match programme (fold over card) front cover (WRM-0126) | match programme centre, team line ups have been signed by all players except Arthur Cornish | invitation to post match dinner | front cover post match dinner menu (WRM-0124) | dinner menu |
| | |
| --- | --- |
| | ENGLAND/WALES v SCOTLAND/IRELAND 1923 - Le Miroir des Sports No 175 (French Sports Magazine) with front page photo and two page match report and photos from the match. (WRM-0564) |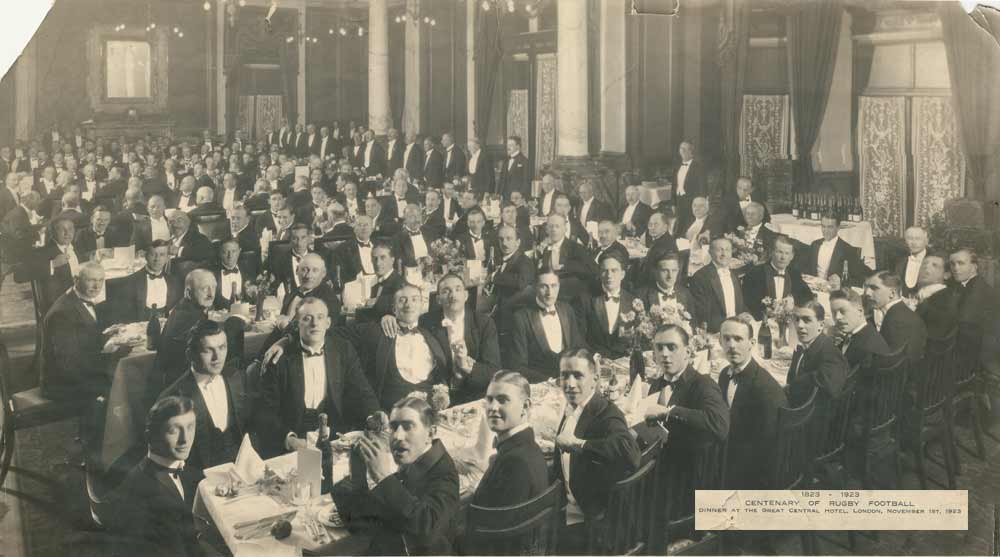 The post match dinner took place at The Great Central Hotel in London, quite a trek from Rugby School in the days before the M1. A menu card can be seen standing up this side of the champagne bottle.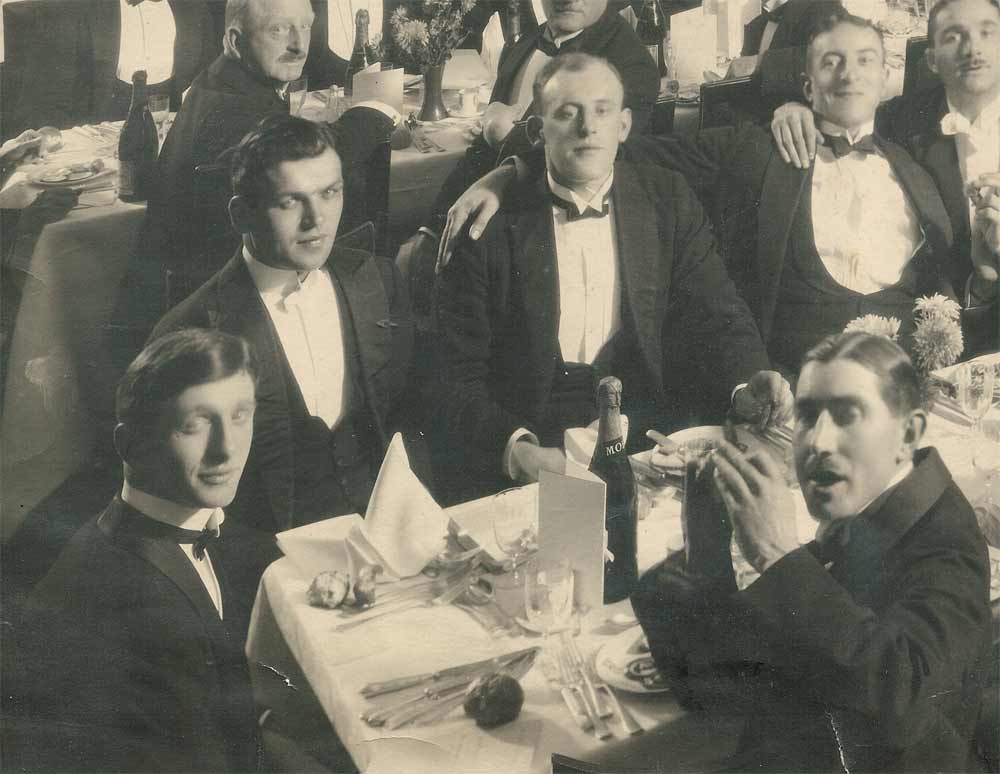 ... ...
The World-Rugby-Museum is hosted and supported by
Rugby Relics Ltd