EXHIBITION HOME - World Rugby Museum Home - Rugby in the town of Neath - RUGBY RELICS HOME
Schools Rugby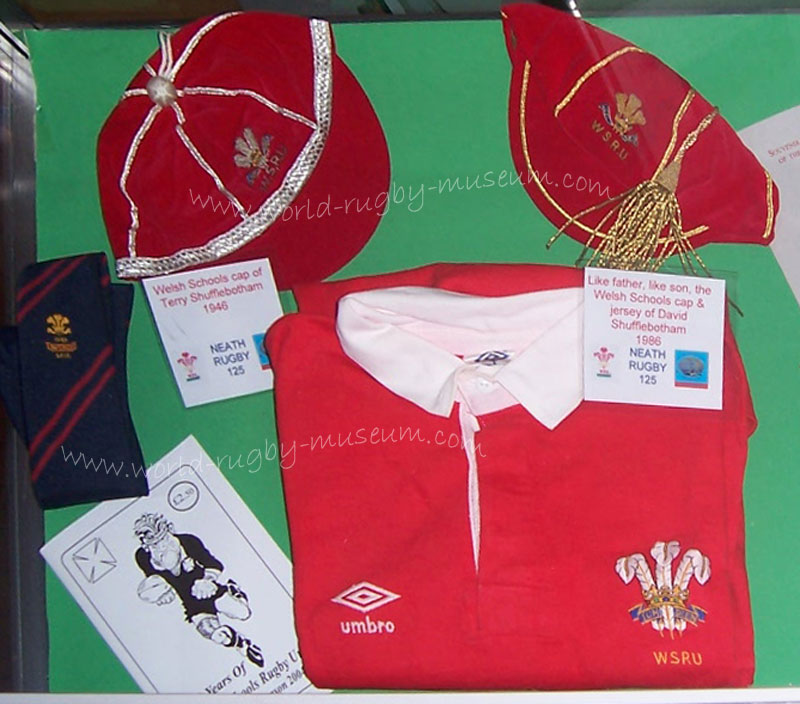 Pictured here are he Welsh Schools caps of father and son schools internationals Terry & David Shufflebotham, the jersey of David, Neath Schools centenary booklet and a 1983 Welsh Schools Grand Slam tie.
The Dragons That Roared
The Historic Welsh Secondary Schools Tour of South Africa 1956
In the summer of 1956 a Welsh national team toured in the southern hemisphere for the first time. It was not the senior side but a squad of 18-19- year-olds that became known as the Young Dragons. The 28 players made history during the eight-match schedule: having lost the first game narrowly, they drew the second and finished the tour triumphantly with a six match winning streak that included a 21-3 triumph over mighty
Transvaal
at Ellis Park in
Johannesburg
.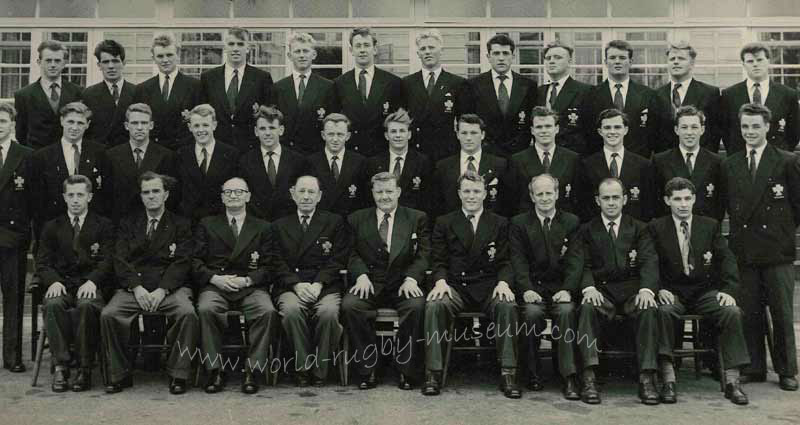 Newspaper cuttings relating to the tour, a signed 40th anniversary re-union menu plus a letter from a school who enjoyed watching the Young Dragons and were sending them a box of apples !.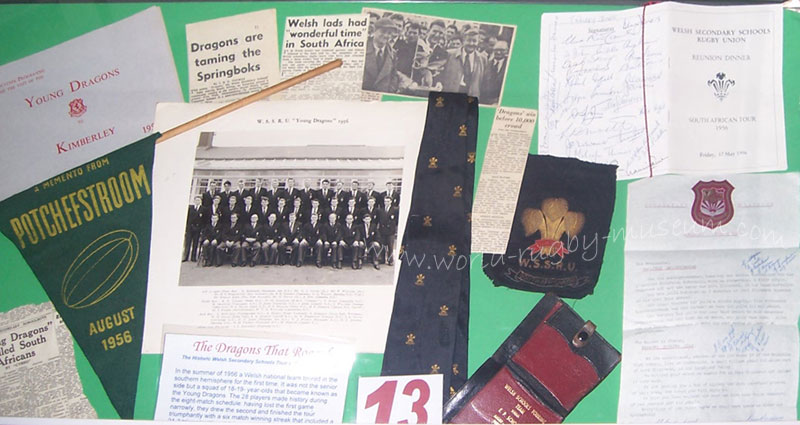 Miscellaneous memorabilia from the tour including a wallet from the Eastern province match and a blazer badge.
GO FORWARD TO NEXT CASE - CLICK HERE
... ...
EXHIBITION HOME - World Rugby Museum Home - Rugby in the town of Neath - RUGBY RELICS HOME