EXHIBITION HOME - World Rugby Museum Home - Rugby in the town of Neath - RUGBY RELICS HOME
Development of the boot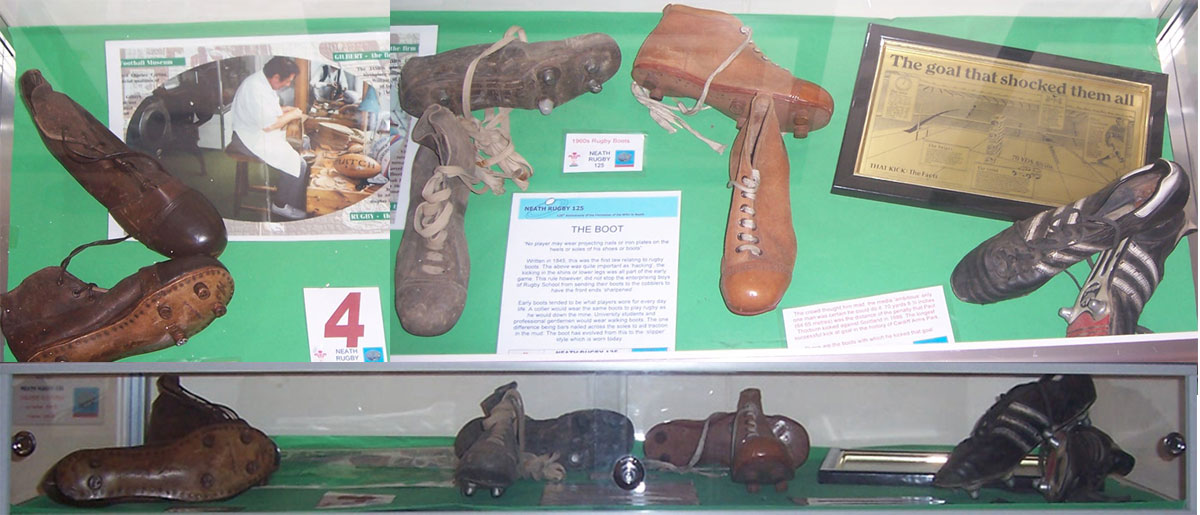 "No player may wear projecting nails or iron plates on the heels or soles of his shoes or boots"

Written in 1845, this was the first law relating to rugby boots. The above was quite important as 'hacking', the kicking in the shins or lower legs was all part of the early game. This rule however, did not stop the enterprising boys of

Rugby School from sending their boots to the cobblers to have the front ends 'sharpened'.

Early boots tended to be what players wore for every day life. A collier would wear the same boots to play rugby as he would down the mine. University students and professional gentlemen would wear walking boots. The one difference being bars nailed across the soles to aid traction in the mud. The boot has evolved from this to the 'slipper' style which is worn today.


This type of boot was worn at the turn of the century. (WRM-0131)
Manfield


Elmer Cotton boots made by Manfield & sons, circa late 60s, early 1970s, with metal studs. (WRM-0130)
Neath Sports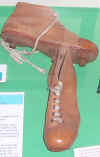 Boots circa 1960s, loaned by Neath Sports
Thorburn

The crowd thought him mad, the media 'ambitious' only one man was certain he could do it. 70 yards 8 ˝ inches (64.65 metres) was the distance of the penalty that Paul Thorburn kicked against Scotland in 1986. The longest successful kick at goal in the history of Cardiff Arms Park. These are the boots with which he kicked that goal together with a 'printers' plate of the article that featured the kick in the Western Mail of the following week, loaned by Paul Thorburn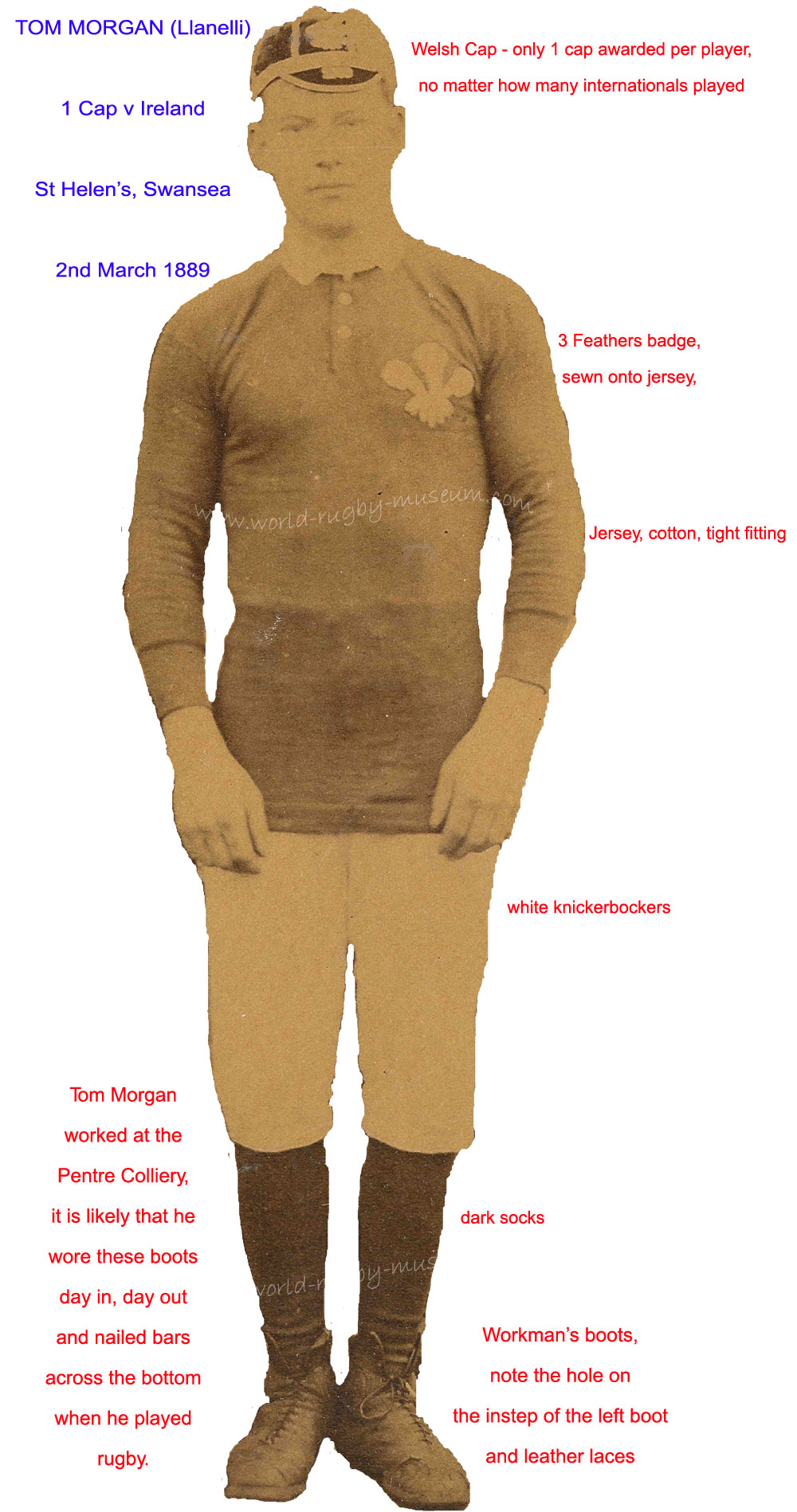 (WRM-PL)
GO FORWARD TO NEXT CASE - CLICK HERE
... ...
EXHIBITION HOME - World Rugby Museum Home - Rugby in the town of Neath - RUGBY RELICS HOME