Museum Home - Rugby Relics Home
MIKE SLEMEN - ENGLAND, PLAYER & COACH
MIKE SLEMEN - ENGLAND TOUR OF FIJI, JAPAN & TONGA 1979
MIKE SLEMEN - BRITISH LIONS 1980
MIKE SLEMEN - COUNTY & NORTHERN DIVISION
MIKE SLEMEN - CLUB & CELEBRATION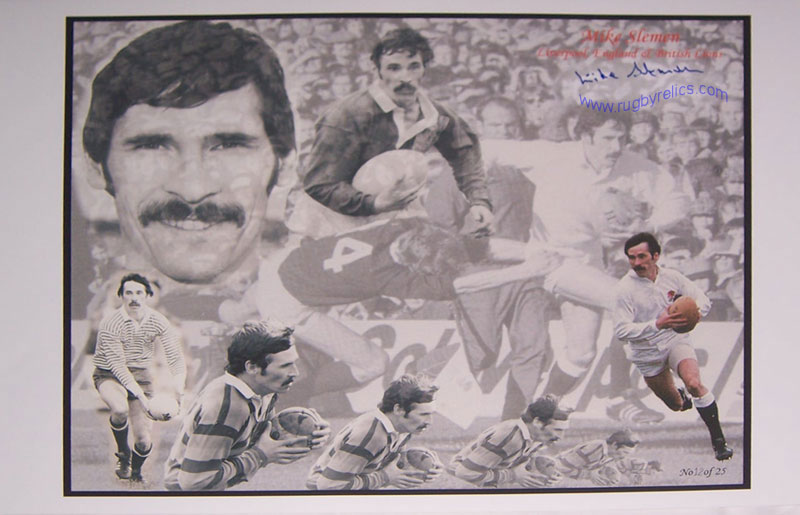 Mike Slemen 20" x 16" (50cm x 40cm) limited edition (limited to 25) signed print. This print has been personally signed by Mike Slemen. The print run is limited to 25 copies only.
END OF COLLECTION
To view items remaining for sale in the collection please visit the Mike Slemen Collection on the Rugby Relics website. CLICK HERE

Museum Home - Rugby Relics Home - Order
... ...